I haven't had dogs of my own for a while now but I have friends and clients who do. Most of them are pretty savvy and try to do the best for their dogs by feeding them healthy food. These grain-free dog treats are a perfect gift for them.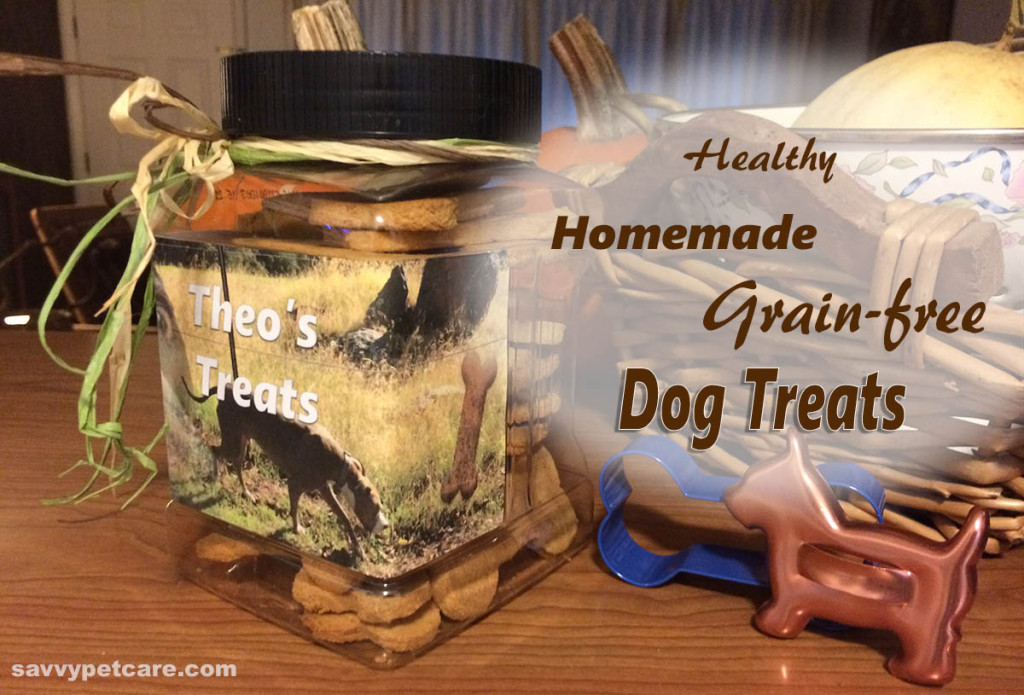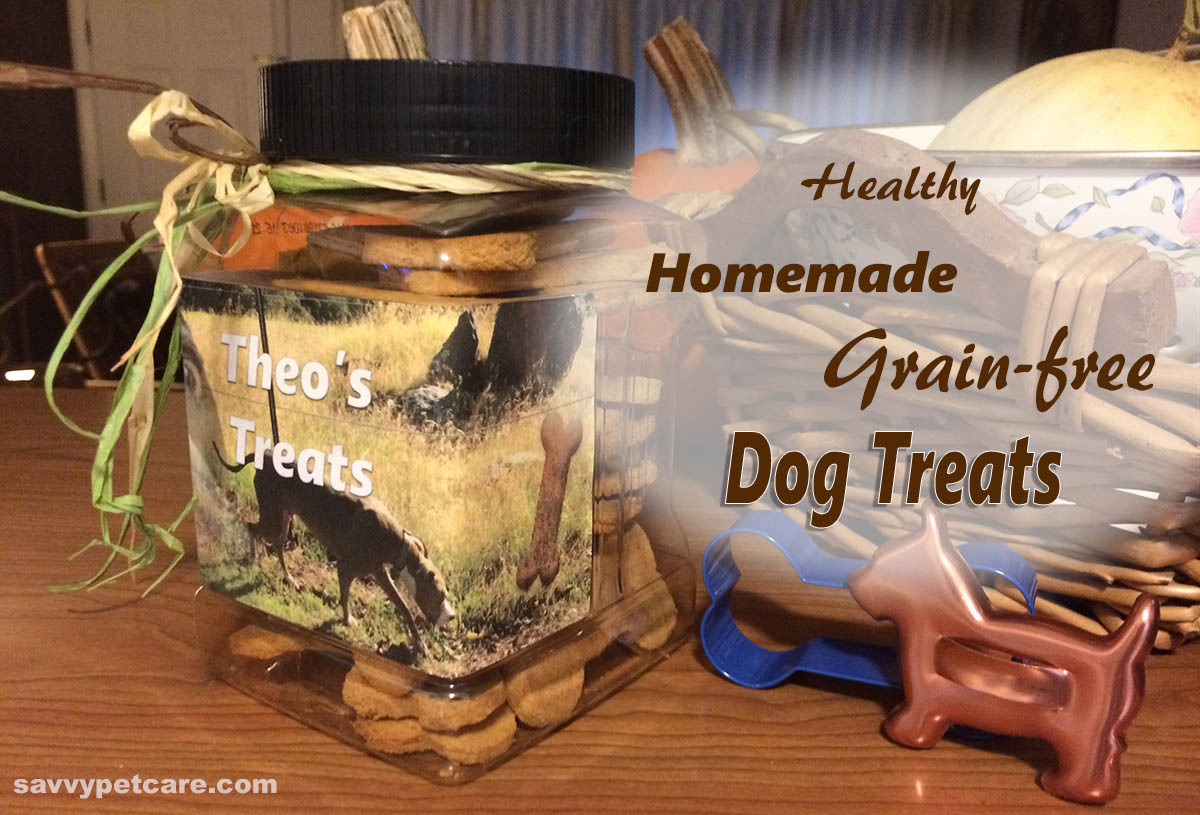 At the holidays, I am better at giving gifts to the pets I know than their human caretakers. When I make treats, I want them to be as healthy as possible so, this year, I developed these grain-free treats.
The dough can be a little tricky to work with but all my taste testers unanimously give paws up for the finished product.
Healthy, Grain-Free Dog Treats
Nutty Biscuits

Ingredients
1½ cups coconut flour

1 cup unsweetened applesauce
½ cup peanut butter (or any nut butter of your choice)
4 eggs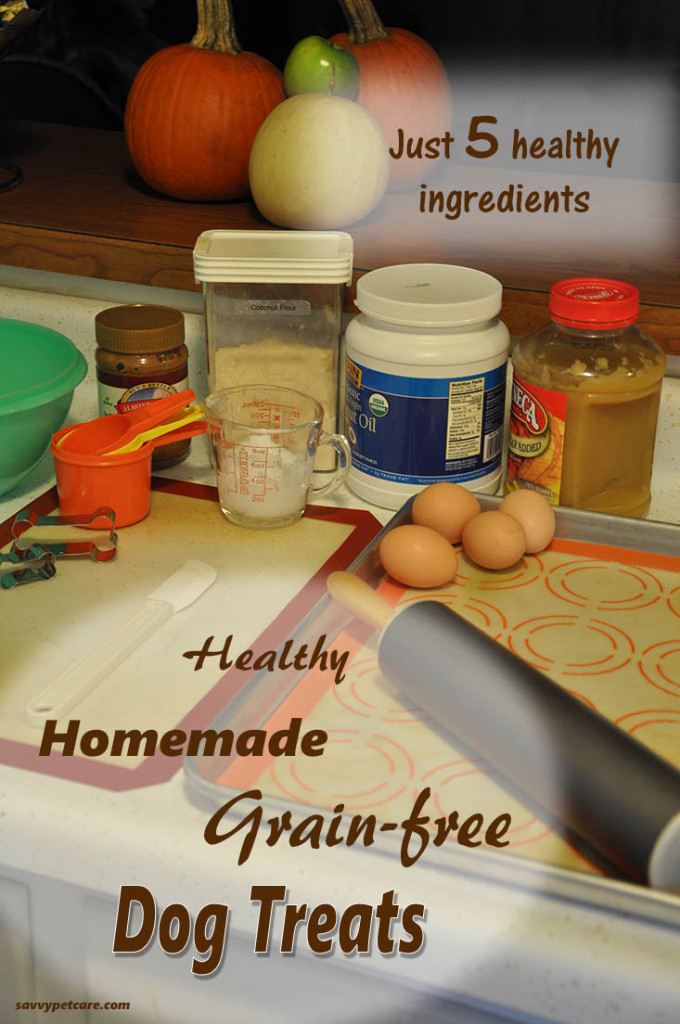 ½ cup coconut oil
Instructions
1. Preheat oven to 325°.
2. Combine all ingredients and form into a ball. Dough will be soft but not sticky.
3. Roll out between parchment or on a silicon mat to about ¼ inch or a little less. Thickness will determine baking time.
4. Add a little coconut flour as needed to prevent sticking. Chilling for about 10 minutes will also help prevent sticking. I roll out half at a time and leave the other half in the fridge.
5. Cut in desired shape(s) with cookie cutter(s).
6. If you are lucky, they will stick in the cutter and you can pick them up like that. If not, lift up bottom paper or mat and let cutout fall into your hand one at a time.
7. Place on cookie sheet
lined with parchment or a silicon mat
.
8. Bake 30-45 minutes or until hard. Gently press the center with your finger to test. Adjust your temperature if necessary. Better to cook them long and low rather than over-brown them before they are dry.
9. Turn every 15 minutes or so for even browning. They should be very lightly browned. Dough is still very fragile so turn carefully. I use my hands.
I like to turn off the oven and leave them in until they are completely cool. The drier the treats are, the longer they will keep at room temperature. If they are not completely dry, they should be stored in the refrigerator. Remember, these treats contain no preservatives.
This recipe made about 50 pieces using a 3″ bone cutter plus a dozen 1″ pieces.
Put these yummy, grain-free dog treats in a homemade treat jar and you have a fun gift for a special pet.
Put these grain-free dog treats in a homemade treat jar and you have a fun gift for a special pet. Click To Tweet

This post contains Amazon Associate links which means we will receive a small commission if you click from our site and make a purchase. Thanks for your support!
(Visited 212 times, 1 visits today)