As a foster for hundreds of cats and kittens over a period of more than five years, I learned a great deal about a lot of diseases and ailments. One I had not heard of prior to fostering was feline chin acne.
I was fostering my now adopted cat, Ocean, who was frequently scratching at his chin. When I looked closely, it seemed very dirty so I tried to clean it with a wet paper towel. I thought it was dried on food. A few specks came off but most of the black spots remained. Some even started to bleed a little. The area seemed greasy. I told the medical director for the rescue about it and was told it was probably chin acne, also called feline acne or kitty acne.

What is Feline Chin Acne?
Feline chin acne is a fairly common condition in cats. It can be a one time occurrence, come and go, or be a chronic, difficult to treat condition. It can effect either sex of any breed at any age, although some sources say it is more common between 2-4 years of age due to hormones.
The chin of a cat has lots of sebaceous (oil) glands that connect to the hair follicles. These glands get plugged up with oil and form blackheads. In some cases, the blackheads can turn to pimples and eventually abscesses that rupture. Secondary bacterial infections are common at that point.
What Causes Chin Acne?
The exact cause of chin acne in cats is unknown but some of the factors may include:
hyperactive sebaceous glands
poor grooming habits
sensitivity to food or chemicals in the diet
compromised immune system
stress
contact or atopic dermatitis (allergies)
hormone imbalances
How is Feline Chin Acne Treated?
There are some conditions like mange, yeast infections and ringworm that look similar to feline chin acne. Skin scrapings may be necessary to rule these conditions out.
Mild cases of blackheads may only need to be disinfected with Betadine or cleaned with a gentle soap. My veterinarian also told me the area could be dabbed with witch hazel or hydrogen peroxide once a week or so.
You need to keep an eye on the blackheads to make sure the condition is not progressing to a more serious stage when bacterial infection becomes a concern. Severe cases might require antibiotics, anti-inflammatory drugs, and other medications.
Speaking of bacterial infection, it was once thought that plastic food dishes could be a cause of chin acne. However, it is now thought that the bacteria on the plastic dishes is the culprit and not the plastic itself. Since it is porous, plastic is very hard to disinfect so glass or stainless steel feeding dishes are a better choice.
Does a Dish Really Make a Difference?
A while back, I received a Dr. Catsby's Bowl for Whisker Relief to try out. Christy Paws told you all about whisker fatigue and reviewed the bowl on her blog.
Since we only had one bowl (and three cats) and Ocean had the chin acne issue, I decided it would be his bowl to see if it made any difference for him. Since we received the bowl in January, he has been eating from it exclusively. I stopped cleaning and disinfecting the area to be able to test only the bowl. After 7 or 8 weeks, I do see a definite reduction in the number of blackheads.
Although I can't be sure the bowl is responsible for the improvement for Ocean, I know he does eat from it differently than his old bowl. He kind of shoveled the food out of his old bowl with his chin. He doesn't do that with the Dr. Catsby's bowl.
Ocean only has blackheads and no open lesions. I believe using a glass or stainless bowl is very important for cats with this more severe condition to help avoid infection.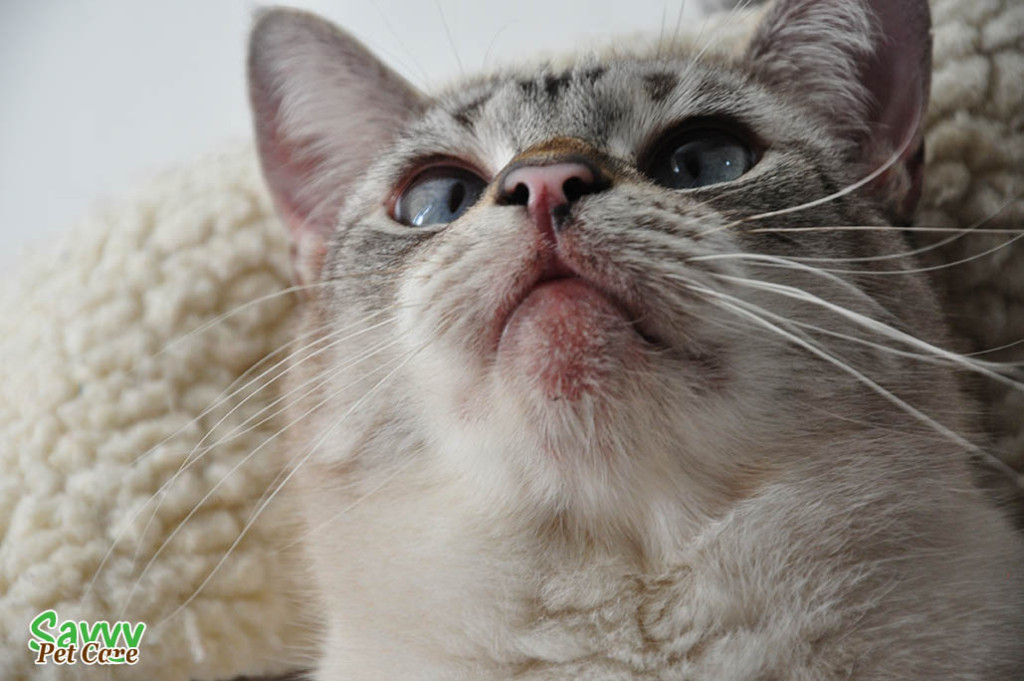 More reading: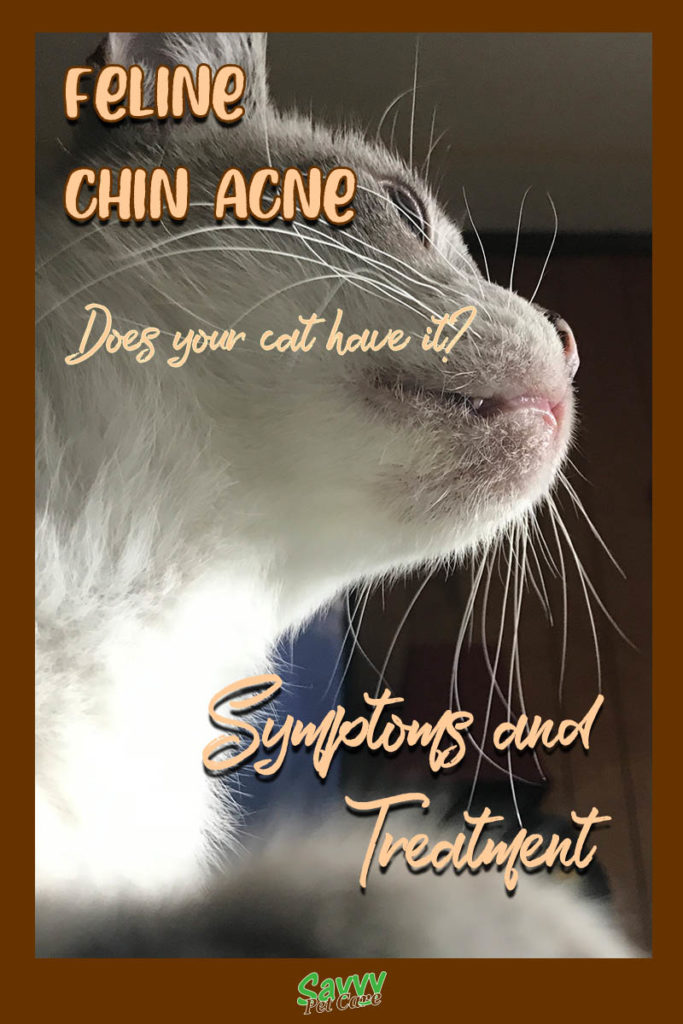 Visited 4630 times, 1 visit(s) today