If you like traveling with your dog, I have the most awesome, dog friendly vacation rental in Northern California's Gold Country to tell you about. Dog & Pony Ranch is located in the Sierra foothills in Amador County and was built from the ground up with your 4-legged family member in mind.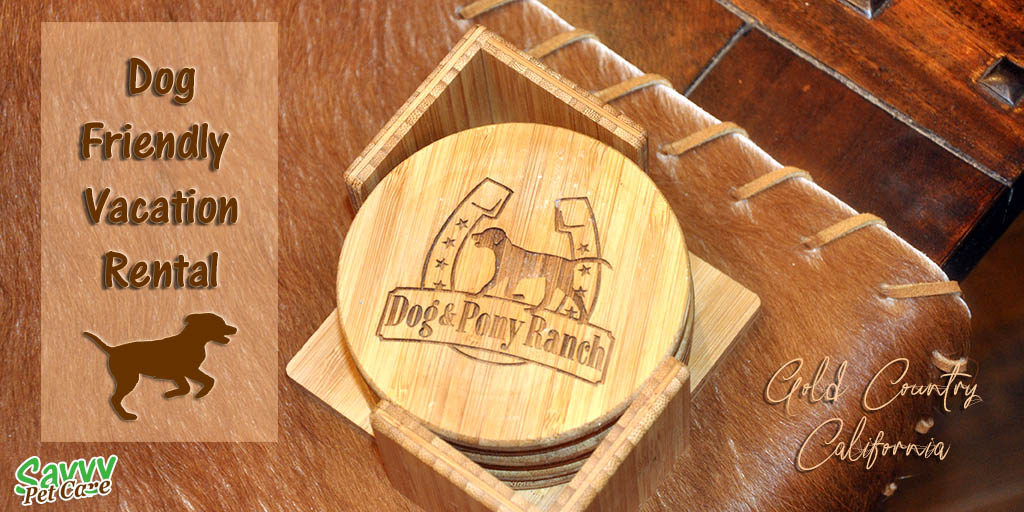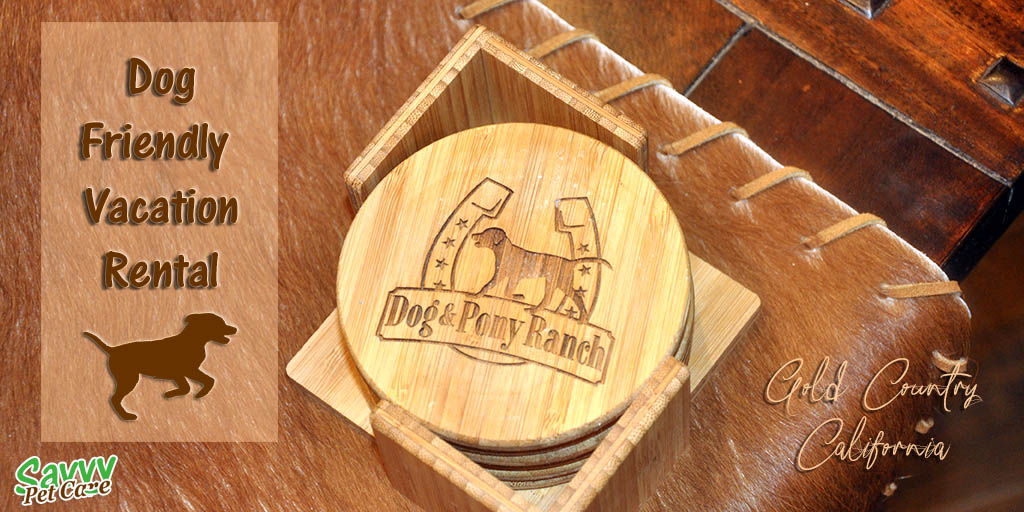 Cyndi and Troy Harrell frequently stopped in the Jackson area traveling between Kirkwood and the Bay Area on skiing trips. They often looked at property listings in the local paper and decided to take the plunge in 1998. Cyndi and Troy saw the potential of this 60-acre parcel of raw land which they developed over the years while continuing with their careers in the Bay Area. The house was finally completed in 2014 and they opened it to guests, but they weren't done yet. In 2015, they started the second part of the house that was built for guests and their dogs. They relocated to the ranch permanently at the end of 2016 after Troy retired.
Dog Friendly Features
Cyndi and Troy are animal lovers and pet parents of big dogs so they know a thing or two. Here are just a few of the things they thought of when designing the property for your dog-friendly stay:
Stained concrete floors for easy clean up
Leather furniture that repels hair
No delicate decor below tail level
Artificial grass play areas
Dog door to private fenced side yard
Amenities available for your dog:
Agility equipment
Swimming pond with dock where dogs can practice dock diving
Large, comfy beds in every room
Crates if you need and use them
60 acres of field-fenced property where dogs can roam off-leash
Miles of hiking trails
Although they don't hold weddings at the ranch, one thing Cyndi would love to see more of is romantic marriage proposals where your dog delivers the ring.
Dog & Pony Ranch is so serene and beautiful, you can recharge from a stressful, hectic life while enjoying the outdoors with your fur baby. There are no restrictions on the type or number of well-behaved dogs allowed. Cyndi and Troy say they don't like paying pet fees when traveling so they don't charge any — unless, of course, your pet does damage.
Awesome for Humans, Too!
No dog? No problem. Couples can enjoy a romantic weekend or families can reconnect at Dog & Pony Ranch. The 2-bedroom plus loft, 1.5-bath rental sleeps a maximum of six. The house and property of this dog friendly vacation rental are absolutely stunning. Imagine the amenities for humans if they thought of all these things for your dog. Cyndi and Troy have thought of pretty much everything for a perfect getaway!
They have an amazingly thorough website with tons of information on the property and what to do locally. There's also a guide book at the house that contains most of the same information. You can save booking fees by reserving this dog friendly vacation rental directly with the ranch through their website. You can see lots of guest photos on their Facebook page.
I'm so glad Cyndi found me and happy to be the pet sitter for their dogs and livestock when they are out of town.
You are definitely going to want to pin this and save it for later!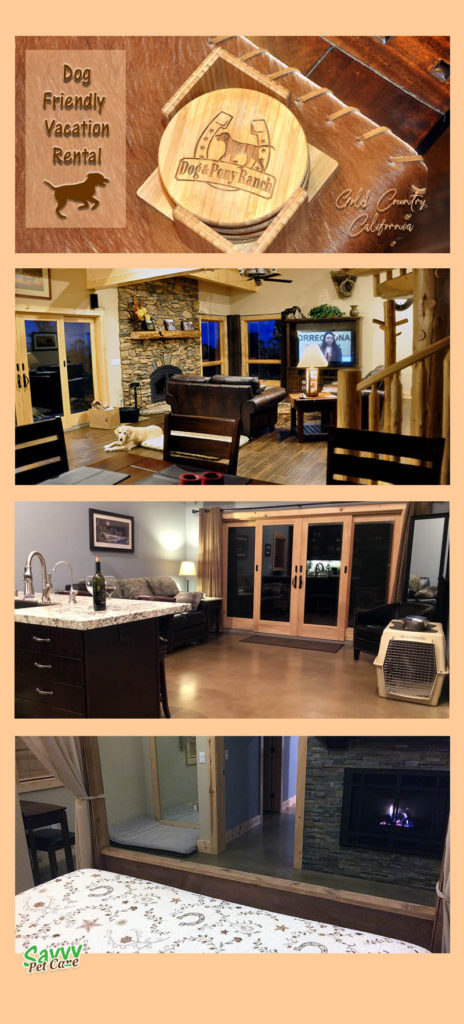 (Visited 235 times, 1 visits today)