Black Cats Need Your Help
August 17, Black Cat Appreciation Day, is just one of several days designated to bring awareness to the plight of black cats and I am grateful for all of them. Black cats are often overlooked in shelters and rescues and many more of them are euthenized than other colors.
There are some theories about why this is:
People think they are unlucky
They are hard to photograph
They are not as flashy
They disappear into the background
The truth is, black cats are awesome. I can't say with any certainty that it has anything to do with color but, in a group of cats of many colors, it is quite often the black ones who are the most outgoing and affectionate. I've only had one black cat in recent times and I can say with certainty that he was very special.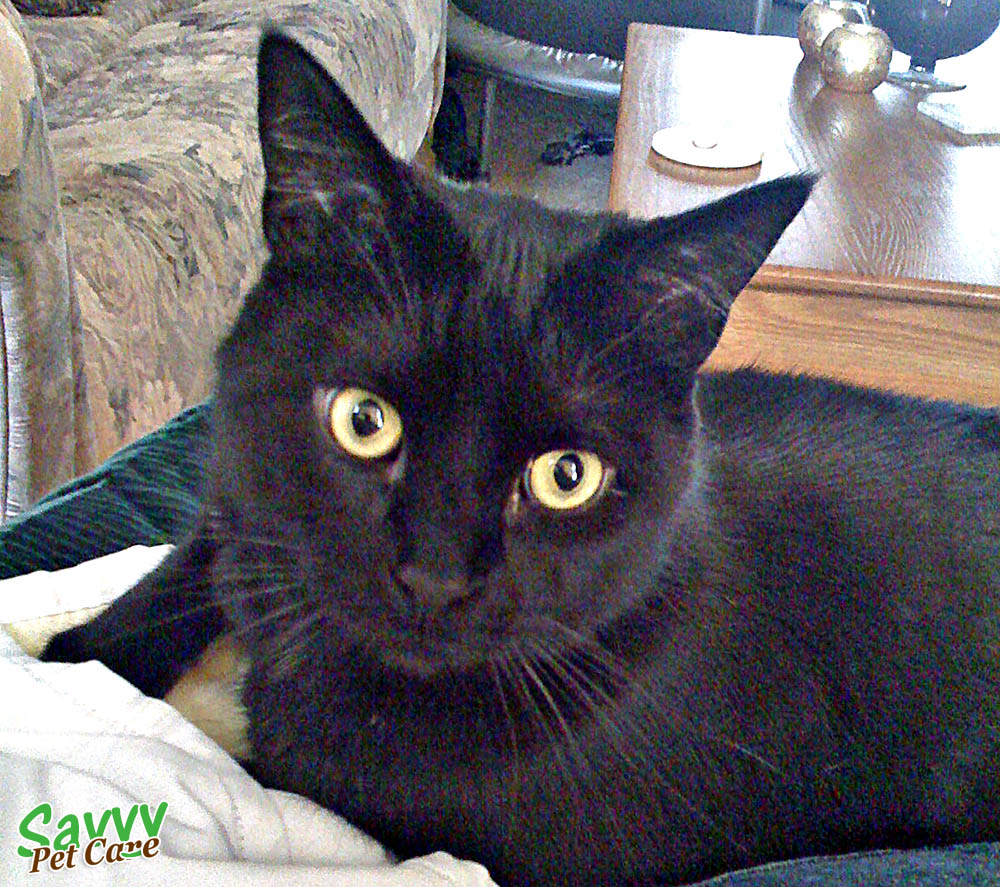 As a foster for many years and now as a pet sitter, I have met many black cats. Here are two of my current favorites.
This is George. He is handsome and smart. I love the way he sits in the kitchen by the treat drawer when he thinks it is time for me to give him some.
A photo posted by Savvy Pet Care (@savvypetcare) on
How You Can Help Black Cats
You can help black cats everywhere by sharing them every day. Share this post, and all other positive posts you see about black cats, on social media. Share your own black cat stories to tell people how awesome they are. Find creative ways to help local shelters and rescues promote their black kitties. Adopt a black cat!
Remember, though, the only way to really solve the pet over-population problem is to promote spay/neuter!