When I heard about the first ever National Tabby Day, I knew I had to participate. A few years ago, I wrote a post called The Glorious Tabby Cat. That post continues to be my most popular post of all time so I know there are lots of people out there who love tabby cats.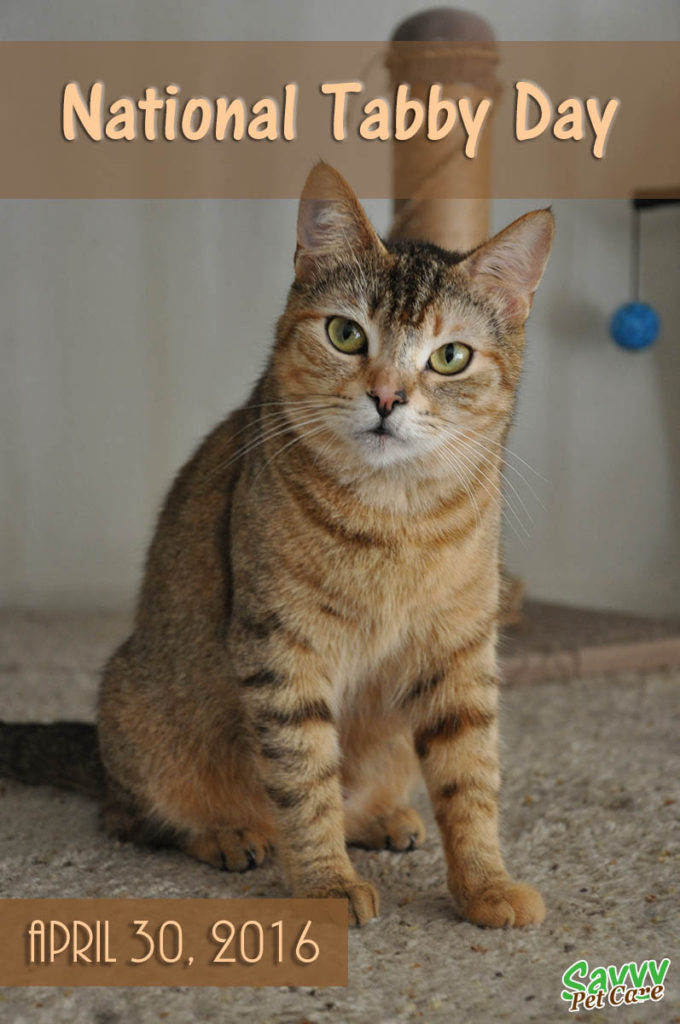 As you probably know, tabby cats are not a breed. Tabby is a coat pattern and comes in several variations. Tabbies originated from the African wild cat which has similar markings that are excellent camouflage. You can read the above post to learn more about tabby patterns, personality and myths.
Famous tabbies include Morris the Cat, spokescat for 9Lives; Garfield; Lil Bub; and Thomas O' Malley, the tabby in the Disney movie The Aristocats. Maybe Buffy the Cat will join this list!
April 30th this year has been designated to celebrate these much-loved cats. The event was motivated by the release of the book Making the Most of all Nine Lives: The Extraordinary Life of Buffy the Cat
. Buffy, of course, is a tabby cat. The Mayor's Alliance for NYC's Animals, Bideawee, and Triumph Books will celebrate the day with a cat adoption event and book signing by author, Sandy Robins, at Bideawee Animal Shelter in Manhattan.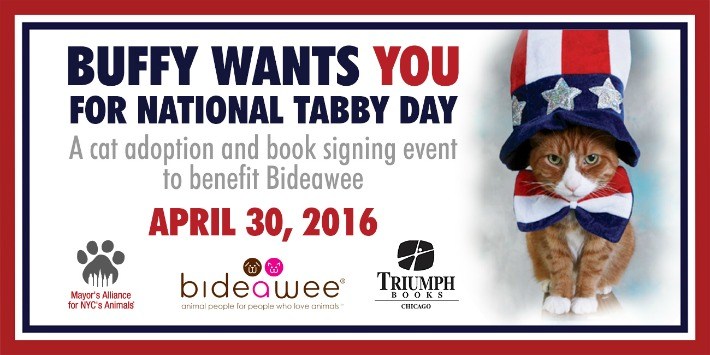 Today is also National Adopt a Shelter Pet Day so it is a perfect day for the festivities. I hope they have a very successful event and lots of kitties find their forever homes.
Do you have a tabby cat? I have one tabby and two others with some tabby markings. Will you be celebrating National Tabby Day? I'd love to hear from you in the comments.
#NationalTabbyDay


Visited 1305 times, 1 visit(s) today