Overheating in pets is a life threatening situation. Do you know the symptoms and what to do? Better yet, do you know how to prevent overheating?
How to Prevent Overheating
Make sure pets have plenty of clean water
Make sure pets have a shady place to get out of the sun
Don't over-exercise
Keep them indoors when it is extremely hot
Never leave a pet in a parked car
Don't let pets linger on hot asphalt
Groom more often to remove excess hair
Trim but do not shave pets with long hair
During extreme heat, leave a fan on or the air conditioner even when you are not home
Symptoms of Overheating
Excessive panting or difficulty breathing

Increased heart and respiratory rate
Drooling
Confusion/Stupor
Mild weakness
The gums, tongue and conjunctiva of the eyes may be bright red
Vomiting
Diarrhea
Collapse
What to do in an Emergency
Remove the animal from the heat source

Use a fan to increase air circulation
Wet your pet with cool tap water
Wrap in a wet towel
If you are not sure if your pet is overheating, take its temperature*
Pets Especially at Risk
Puppies up to 6 months of age
Large dogs over 7 years of age and small dogs over 14 years
Overweight pets
Dogs who are overexerted
Ill pets or those on medication
Pets with short, wide heads like pugs, English bulldogs, Boston terriers and Persian cats
Pets with cardiovascular disease and/or poor circulation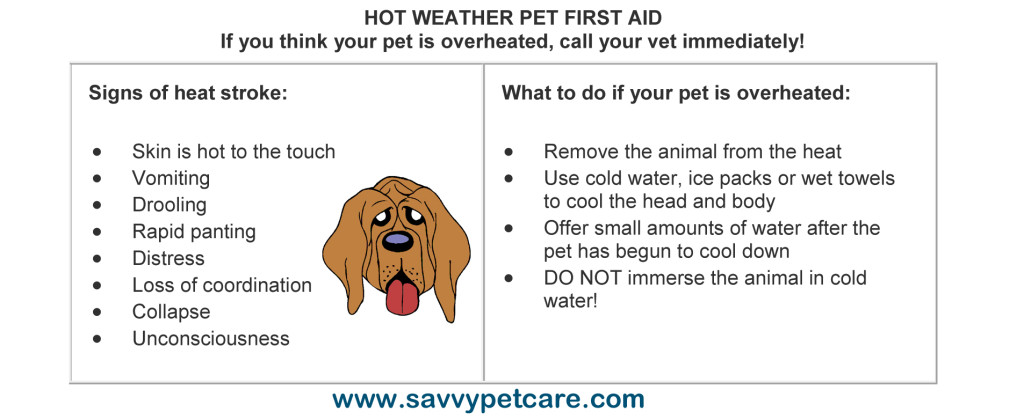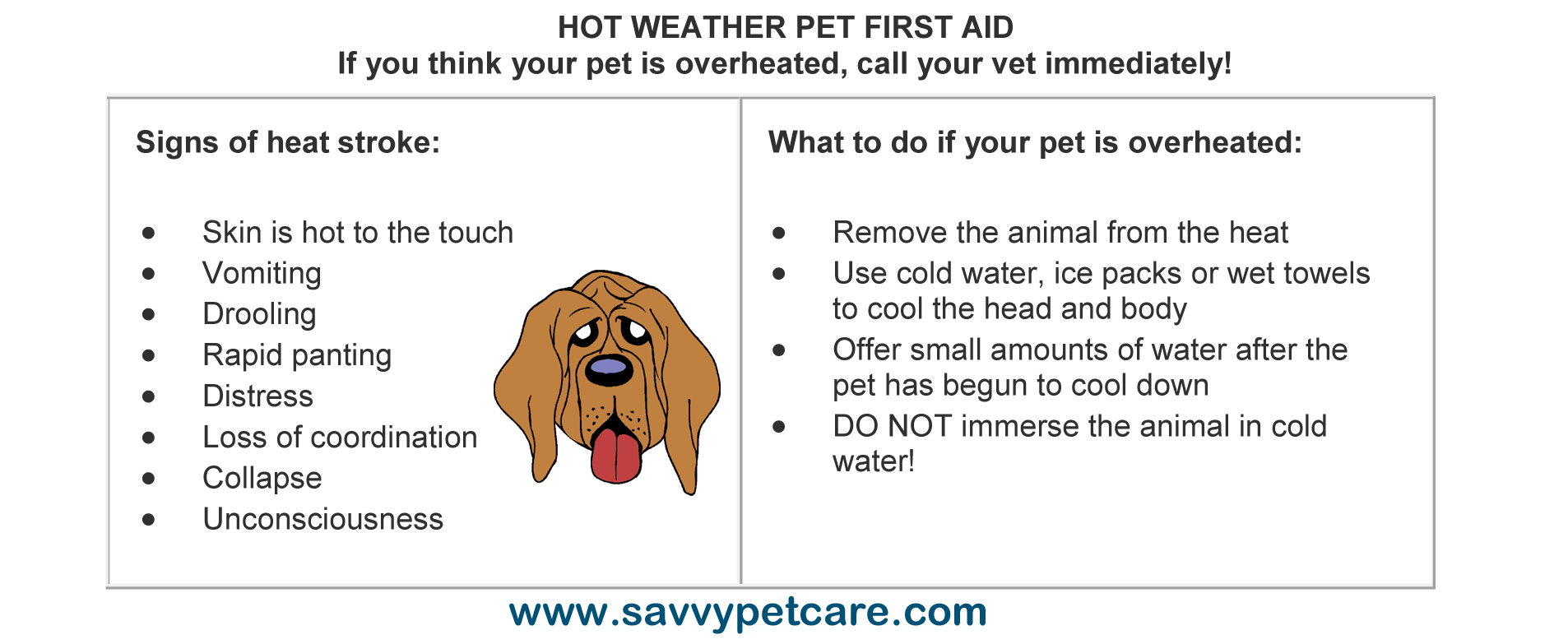 * Temperature guidelines
Mildly increased temperature (less than 105°F) may only require rest, a fan to increase air circulation, fresh water to drink and careful observation.
Markedly increased temperature (greater than 106°F) must be treated more aggressively. CALL YOUR VET!
Other Helpful Links
Be a Cool Owner: Don't Let Your Dog Overheat
Visited 503 times, 1 visit(s) today