When I first started feeding my cats a homemade raw diet, I used Dr. Lisa Pierson's chicken recipe from catinfo.org. Once I had my grinder, the recipe was pretty easy, especially the more I made it.
This website doesn't talk about rotating proteins so my cats ate chicken for probably three years or more. Even though I thought about giving them something different for variety, I didn't have any other recipes and didn't know how to make sure another protein was properly balanced.
Avoid a Protein Intolerance
As I did more research on raw feeding, I learned that feeding the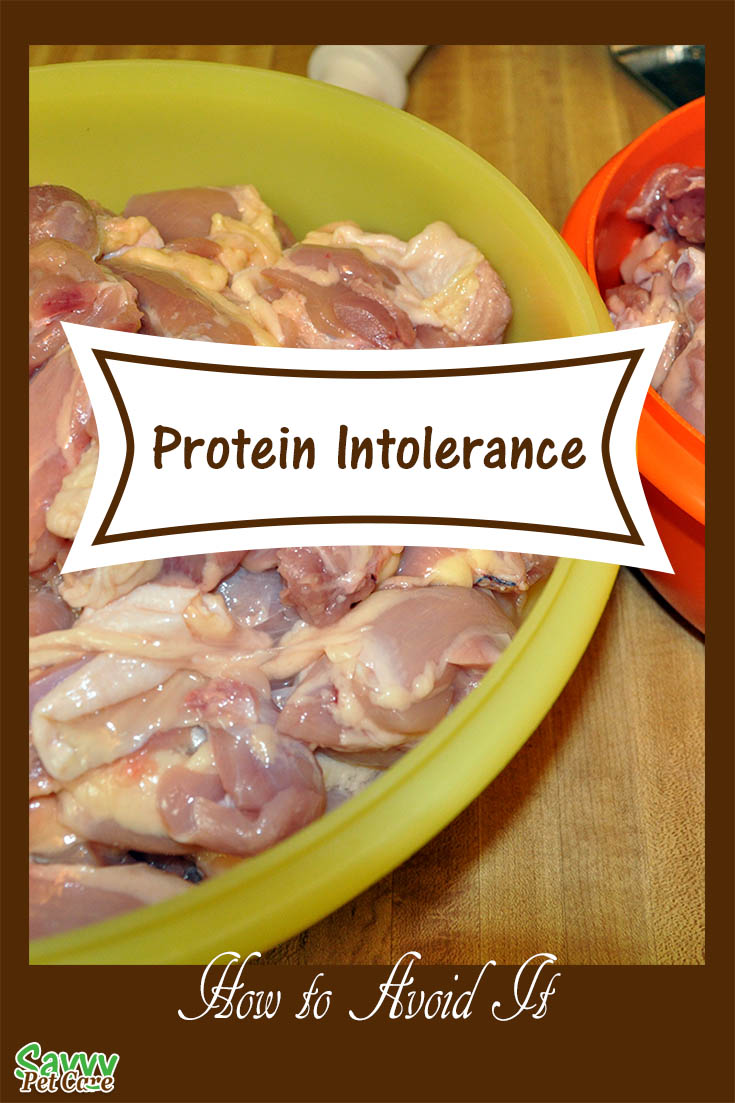 same protein over and over can cause allergies or at least an intolerance to that protein. So, several months ago, I started rotating their proteins.
Now, my cats eat a way better variety of meat than I do. Some of them I'd love to have for myself but they aren't available or are too expensive. They have had rabbit, venison, turkey, duck, pork, bison and beef. I buy rabbit, duck, venison and bison from my local raw food supplier, Excel K9. I buy frozen ground turkey in bulk (5 lbs.) at the grocery store. I buy large, whole beef or pork roasts and grind them myself.
Shortly before I started rotating proteins, Christy started throwing up several times a week but I didn't think that much of it. She's the reason I started feeding raw since she has always had a sensitive digestive system. I didn't give it anymore thought since she stopped when I changed her food and all seemed well.
When it was time for chicken again, I made my usual batch. Right away, Christy started throwing up again, this time pretty much every meal. I conducted a little test. I gave her canned tuna and it stayed down. I gave her pork and it stayed down. Another meal of chicken and up it came. This could all be coincidence but it seems she has probably developed an intolerance. And, of course, I have 40 pounds of chicken thighs in my freezer! That's okay, though. No more chicken for Christy. At least not for a long time.
I want to make it clear that this is not just a raw food issue. Feeding the same protein over and over in any form; canned, dry or raw, can cause allergies or an intolerance. It is important to rotate the proteins and even the brands in your pets diet.
Have you had an experience with a protein intolerance or allergy? How have you dealt with it?
Visited 150 times, 1 visit(s) today