In these hectic times, there are many reasons you might need a pet sitter. We are here to help when those needs arise.
Savvy Pet Care is provided by women who love animals! Each of us has had many years experience with a variety of pets, exotics and livestock. We know how important your pets are to you and we will care for them as our own.
Pet sitting in your home will allow your pets to remain in their familiar surroundings and stay on their regular schedule. You won't have to pack them in the car to drop them off at the kennel and you won't have to worry about when you need to be back to pick them up. We will give them lots of personalized attention and love.
Savvy Pet Care is a proud members of Pet Sitters International.
Areas Served:
Pine Grove, Jackson, Sutter Creek, Martell, Volcano, Pioneer, Amador City, West Point, Glencoe, Ione, Mokelumne Hill, Plymouth, Fiddletown (Additional charges apply to all locations more than 10 miles from Pine Grove.)
Our dedicated pet sitters:
Ava – Head Pet Sitter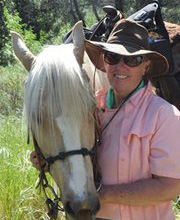 I think animal lovers are born, it is not something you acquire, and I was definitely born an animal lover! I have been involved with animals since childhood. Many dogs and cats have -graced my life as well as rabbits, rats, fish, iguanas, turtles, chickens, chukars, fancy pigeons, turkeys, a parrot, a cockatoo, burros, and horses. For several years, I was a licensed falconer. I have been a USDA licensed exhibitor and have experience with exotics including lions, tigers, cougars, leopards, lynx, and wolves. As a volunteer with the Wetlands and Wildlife Care Center, I helped care for native wildlife. As a foster and volunteer for MeoowzResQ, I have cared for hundreds of cats and kittens, many requiring medication, injections and sub-q fluids. I am currently a horseback riding instructor and do ground training for horses using natural horsemanship techniques that I have been studying for more than ten years. I am an Equine Specialist in Equine Assisted Learning, Counseling and Coaching work. I currently have five very special rescued cats and a horse. I have been a pet sitter for over three years and I promise to treat your animals with the same love and respect I give mine.

Kelly
I, like others you may be looking at to care for your family, have a great deal of experience with animals. Growing up, we always had cats and dogs. When I was eight, being the entrepreneur I am, I started a business walking neighborhood dogs and fed and exercised horses for several years. When I was 16, we moved onto a farm where it was my job to care for all of the horses and newborn calves, which meant mixing bottles at 5 am before heading for school. I also gave shots and pills, bandaged, and walked a horse in the throes of colic all night. Besides taking care of others animals, I have had plenty of my own, and still have two dogs and two horses who are my family. If you decide that I would fit into your family, I would love to be Auntie Kelly so that you can have a  worry free time away knowing your pets are well cared for and safe.